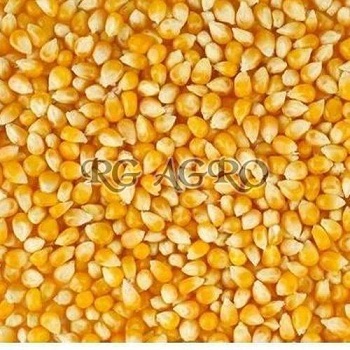 Maize hybrid seed offers farmers with varieties that have improved genetics, such as high yield potential and unique trait combinations to counter diseases and adverse growing conditions. However, leading crop producer's quality of hybrid seeds depends greatly on-field production methods, both in adherence to quality assurance standards and appropriate agronomic management. While open-pollinated maize seed production is relatively straightforward, hybrid seed production requires additional field practices critical to success.
What is maize hybrid seed?
A maize hybrid seed results from the fertilization of one maize plant by another genetically unrelated plant. The female plant is crossed with the male plant to produce a hybrid origin. This seed bears a special genetic make-up from the female and male parents.
It will generate a plant with particular characteristics. The farmers have hybrid female and male parents seed to produce progeny of hybrid maize seeds.
These have unique traits like plant maturity, disease resistance, grain colour, food processing quality, etc. It is this special hybrid seed that farmers will sow in their fields.
Nutritional Values Of Corn:
Corn displays an impressive dietary profile, comprising all the essential macronutrients like
Carbohydrates, fibres, fats and proteins, and noteworthy levels of critical micronutrients like vitamins and minerals.
It has no or least levels of cholesterol and sodium to support heart wellness. Moreover, corn contains substantial quantities of vitamins C and E to boost immune, skin and hair health.
Health benefits of maize seeds
Augments Eye Health
Corn comprises many essential antioxidants, called carotenoids lutein and zeaxanthin, which perfectly scavenge harmful free radicals from optic tissues and improve eyesight.
Supplies Essential Amino Acids
Corn is composed of certain essential amino acids, making it a unique plant-based source of high-quality proteins. It offers a sulphur-based amino acid to revive skin and hair health with valine and isoleucine, which repair injured muscle tissues.
Supports A Gluten-Free Diet
Many young adults and older people tend to develop intolerance toward the gluten proteins in cereals like wheat, which, unfortunately, is a common ingredient in Indian dishes. Being organically gluten-free, corn can easily be replaced from grain to prepare chapatis, dosas and sweets.
Fortifies Bone Density
Corn is a fantastic source of natural calcium that heightens bones in growing children. It also restores perfect bone density in aged people, assisting in alleviating osteoporosis symptoms.
Keeps Blood Sugar Levels In Check
Although high in calories and carbohydrates for instant energy, corn also contains a plethora of plant chemicals-phytates, tannins, polyphenols that slow down the digestion process. This decreases high blood sugar in those with diabetes mellitus.
Helps in weight loss
Due to its low digestibility and rich fibre, corn is a healthy option for accelerating weight loss and managing other lifestyle diseases like diabetes and obesity.
Treats Anaemia
Corn is a house of iron, serving as a boon for people who experience low haemoglobin levels in the blood, thus effectively treating anaemia.
How can you get hybrid maize seeds in bulk quantity?
Get it from leading hybrid Maize seeds exporters in India as they are blessed with hi-tech manufacturing and processing unit.
• Using an organically grown maize for manufacturing
• Armed with the latest machinery for production
• Having a transparent pricing policy
• Supplying various types of the hybrid maize seeds
• Customized packaging is available
• Competent to meet bulk orders