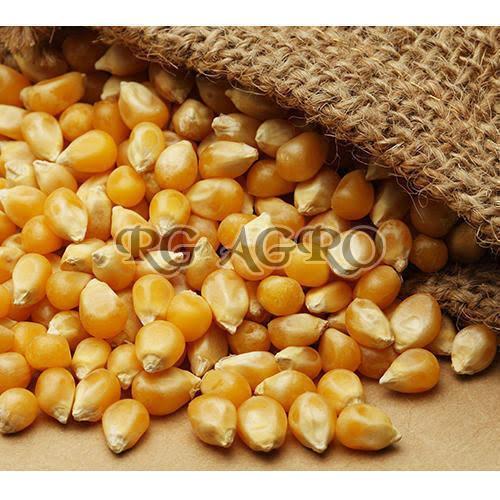 Whole grain seeds are a valuable source of protein, vitamins, folic acids, fibre, and other valuable minerals. Consuming whole grains can reduce the risk of various types of diseases. Thus, it is essential to intake a significant amount of whole grains everyday. Different whole grains seeds are maize seeds, wheat seeds, sunflower seeds, mustard seeds, oats, barley, wild rice, millets, brown rice, black rice, and rye.

Interesting Facts about Yellow Corn Seeds
Maize is a unique example of whole-grain seeds, known as corn. The essential facts of yellow corn seeds are as follows-
1. The discovery of maize happened 10,000 years ago.
2. The word maize comes from Spain.
3. Now, around the world, corn is considered one of the staple foods.
4. The production of maize can suppress the production of rice and wheat.
5. The different types of corn are flour corn, sweet corn, popcorn, and dent corn.
6. Sweet corn is rich in sugar and useful for preparing various dishes.
7. Fermented corn oil is used in alcohol preparation.
8. Oats can be boiled or roasted for consumption.
9. Corn contains various types of minerals that can provide energy to work for a long time.
10. Corn is the primary ingredient of the cuisine of various countries.

Nutrient Value of Maize
Corn or maize has a unique nutritional value such as protein, fat, calcium, iron, potassium, folic acid, carbohydrates, and fibre. Apart from these nutrients, corn has a significant amount of vitamin C and E essential for the skin and builds an immunity system. If anyone consumes an adequate amount of corn daily, they can maintain a balanced cholesterol and sodium level. Overall, corn is useful for heart health.

Health Benefits of Corn
Corn has enormous health benefits such as follows-
1. Improve bone density- Corn is a good source of calcium; thus, it can improve bone density. People who have osteoporosis can consume a cup of corn to improve their bone density.
2. Control blood sugar level- Corn consists of little sugar; thus, it doesn't increase the blood sugar level. But due to the presence of carbohydrates, one can consume a small amount of corn to maintain their blood sugar levels.
3. Cure anaemia- Corn is a unique source of iron; thus, it can cure the symptoms of anaemia. Within few days of consuming corn, one can see the improvement in their haemoglobin level.
4. Improve liver function- As per the yellow corn seeds suppliers, corn is a unique source of fibre; thus, it can maintain bowel movement and reduce the symptoms of constipation.

Process of Choosing Sweet Corn
The essential tips for buying organic and natural yellow sweet corn for consumption are as follows-
1. Always check the labelling to find the sign of organic product certified by the government.
2. Research online about the yellow corn seeds suppliers while buying yellow corn.
3. Before buying a vast quantity, try for a sample file for testing.
4. If you want to import corn from an exporter, verify its authenticity for your monetary reason.
5. Don't buy yellow corn without proper verification of the supplier or the manufacturer.
This entry was posted on August, 10, 2021 at 16 : 31 pm and is filed under Corn Seeds. You can follow any responses to this entry through the RSS 2.0 feed. You can leave a response from your own site.