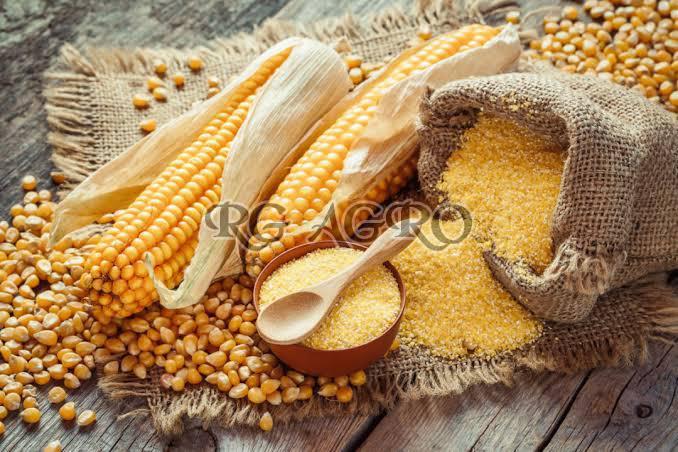 Maize comes with a wide range of health benefits because it holds so many minerals and other vitamins, nutrients in it. It is preferred to consume as it prevents haemorrhoids due to the fibre content in corn which bulks up the stool. It makes it move out of the body recurrently. It is preferred by people to gain weight.

It is endowed with all the minerals your body needs, along with selenium usually hard to find in other food sources. Maize is known for its aptitude to help prevent cancer being rich in antioxidants, vitamin E and phytochemicals. It is healthy for your heart as it lowers the quantity of bad cholesterol in your bloodstream. Maize available in grits are highly nutritious, eating them may offer some impressive health benefits.

Following are the health benefits of consuming maize Gritz
Pack a variety of antioxidants

Antioxidants are elements that guard your cells against free radical damage which are highly reactive molecules. Free radicals can interact with your cells and create damage that has been linked to persistent conditions, comprising of heart disease and certain cancers.

Grits contain powerful antioxidants which have been linked to powerful health benefits such as lutein, zeaxanthin, caffeic acid, 4-OH benzoic acid, and syringic acid.

Protect eye disorders
Grits comprise of antioxidants lutein and zeaxanthin which are great for eye health and these antioxidants are found inside the retina. Lutein and zeaxanthin when intake high, lowers the risk of cataracts and age-related macular degeneration. They might also protect the eye against damage by harmful blue light.

Gluten-free
maize Grits suppliers provide naturally gluten-free products. People with celiac disease or non-celiac gluten irritation occurrence side effects, such as stomach pain, diarrhoea, constipation, bloating, and fatigue when they consume non-gluten free items. Grits are an individual carb option for you who like to avoid this family of proteins.

Helps combat anaemia
A usual cause of anaemia is iron insufficiency due to which the body cannot make enough haemoglobin. Grits help defend against iron deficiency anaemia. They are a great source of plant-based iron.

Helps in diabetes treatment
Pure and high-quality maize grits have a reduced amount of glycemic response compared to milled rice. Thus, grits may be more advantageous for people suffering with diabetes.

Uses of maize Gritz
The most granular of mill granulations; degermed corn grits are produced from the hardest parts of the maize & contain no chemicals preservatives.

The importance of this grade spans from ready-to-eat cereals to brewing aides and from snacks raw substance to foods dressers including traditional Indian snacks, biscuits, pizza and bakery applications.

Finer maize Gritz is used for extruded snacks, cereals, processed foods, baked goods, dry mixes, malt beverages and fermentation processes. Medium-grade meals are utilised in hearth bread, pizzas, dry mixes, bread or muffin coatings and bakery blends.

Where to get it from?
Get it from leading Maize Grits Suppliers in India as they are blessed with hi-tech manufacturing and processing unit.

• Using an organically grown maize for manufacturing
• Armed with the latest machinery for production
• Having a transparent pricing policy
• Supplying various types of the maize Gritz
• Customised packaging is available
• Competent to meet bulk orders
This entry was posted on October, 13, 2021 at 11 : 56 am and is filed under Maize Grits. You can follow any responses to this entry through the RSS 2.0 feed. You can leave a response from your own site.