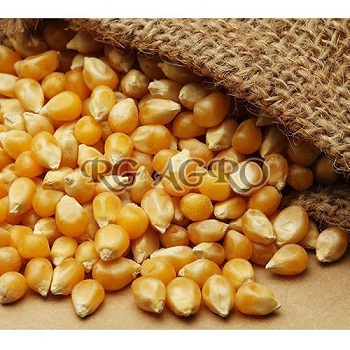 Cultivated first by the indigenous peoples of South Mexico, Maize is a cereal grain. This cereal grain is also popularly known as corn. Maize is considered a staple food in different parts of the earth. The total amount of production of maize exceeds the rice or wheat production. Maize plants are intolerant of cold, and therefore must be planted the season of spring. This cereal crop is grown mainly in the temperate zone.
This cereal is directly consumed by humans. Not only this, a number of products are produced from maize, for example, corn ethanol, corn syrup, corn starch etc. It is also used as animal feed. In India, maize is cultivated all over the year. Maize accounts for 9% of the total production of maize in the country.
Benefits
Corn consists of a large number of antioxidants like zeaxanthin and lutein. It helps in protecting the delicate eye organelles from preventing vision disorders and damage and other age-related degeneration of the optic muscles. The amino acid in corn serves as the source of proteins that revives hair and skin. Isoleucine and valine help repairing injured muscles. Threonine helps to form teeth enamel.
Natural calcium looks after bone health in children. Carbohydrates and calories are responsible for instant energy. Corn is also rich in fibre content that helps weight loss and treats obesity. Corn is also recommended as a powerhouse of iron which is highly helpful for people suffering from anaemia and boosts levels of haemoglobin.
Types
Originated in America, maize is one of the most widely cultivated cereals. This cereal was later cultivated in Asia, Africa and Europe as well. There are about five types of maize that bear distinctive uses and characteristics.
Dent corn, a soft variety of maize. This variety has a great commercial value and is therefore cultivated widely.
Flint corn, a comparatively harder variety that has a tendency to ripening rapidly.
Sweet corn, containing both sugar and starch. Hence this corn tastes very sweet.
Flour corn contains starch which makes it soft and therefore shrinks on ripening.
Waxy corn, a corn variety that consists of a soft substance, similar to wax, which resembles tapioca starch.
Uses
The main uses of yellow maize seeds are human consumption and as animal feed. About 75 to 90 per cent of the total maize production is engaged for feeding animals like pigs, cattle, poultry, sheep and horses.
But this cereal grain is also used for industrial purposes as well. Maize is highly used for making industrial alcohol. Vegetable oils, cornstarch are also two very common products of maize or corn. Maize stalks are utilized for manufacturing plastics, rayons, wall boards and paper.
Trade and Commerce
There are different companies in India that are referred to as leading yellow maize suppliers India. These companies procure a wide variety of maize seeds of high quality directly from the farmers. They have an entire team for quality control for looking after the condition of these food products.
These yellow maize suppliers offer these cereals at highly competitive rates at rupees 18 to rupees 22 per kilogram. The yellow maize seeds are applied as both human food and animal food, these crops contain gluten. These cereal grains come with a shelf life of 1 year.